11 Mar

Hunger is not a natural disaster – it's a political problem.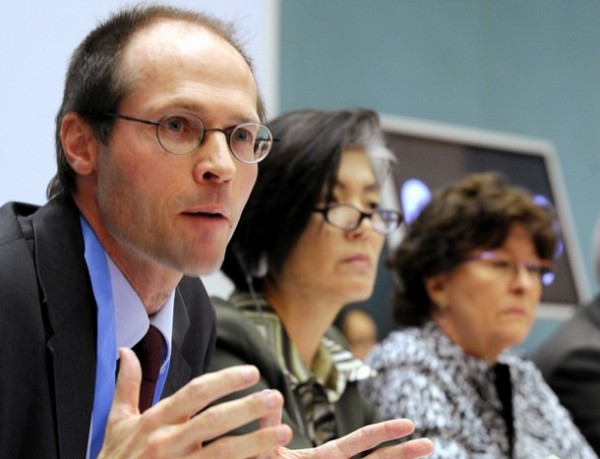 In preparing a lecture for Monday, I was reviewing my notes on the G20 and their food security programmes and I was reminded of an article written by Professor Olivier de Schutter, UN Special Rapporteur on the Right to Food (those of you who read this blog, will know I am a fan).
In this particular article, published in advance of the Agriculture Ministerial Meeting, he proposed 5 priorities for the G20 so that we may start to seriously address the political problems that lead to hunger. He notes that:
It will take courage from G20 leaders to put the global food system back on track. They will have to break the "myth" of hunger as being reducible to a technical issue or to a failure of food systems to produce sufficient volumes. The French presidency appears determined to act decisively on the issue of speculation on the agricultural commodities market. But beyond that, the G20 members remain deeply divided over agricultural policy for the 21st century. The outcome of this debate will have real consequences for all humanity.
Unfortunately, the G20 failed to meaningfully incorporate his recommendations into their Agriculture Action Plan (check out a good summary here, or download the Plan here) but these 5 principles serve as a good reminder for all of us working in this field:

1 Regulate the markets for agricultural products and make them more transparent. The impact of financial speculation on food prices is now widely recognised, and this needs to be subject to control without delay. The US legislated on derivatives nearly a year ago. The G20 could encourage other major economies to follow the same path.
2 Encourage the development of regional storage facilities. As we face growing instability in production due to climate change, it is urgent to strengthen systems of storage at the regional level. Currently, in developing countries, 30% of crops – 40% of fruits and vegetables – are lost because of lack of adequate storage facilities. We may in fact move beyond storage facilities to the establishment of food reserves, not just to allow the humanitarian agencies to respond to emergencies, but also to reduce price volatility across seasons. Provided they are managed in a transparent and participatory way, food reserves could smooth prices between periods of good harvests and shortages, characterised by rising prices. The G20 should encourage international institutions and other agencies to support regional storage facilities.
3 Support the provision of public goods. To enhance the productivity of small farmers in developing countries, it is necessary to accelerate the provision of public goods such as agricultural extension services or construction of roads linking farmers to urban consumers. It is also crucial to help small producers organise themselves into co-operatives and unions to strengthen their positions in food chains, and to collaborate with governments in designing programmes that benefit them.
4 Support the capacity of all countries to feed themselves by strategies based on the right to food. Since the early 1990s, the food bills of the least developed countries have increased five- or six-fold due to lack of investment in the production of food crops. The continued promotion of export agriculture has made these countries highly vulnerable to exchange rate volatility and price spikes in international markets. This trend can be reversed by implementing long-term national strategies to restore efficient subsistence agriculture. Where they are adopted in a participatory way, and include mechanisms to monitor the commitments of governments, such national strategies can improve accountability of governments. The experience of some Latin American countries shows that such strategies focusing on the right to food may improve food security in a sustainable manner. The G20 should reiterate this message and recognise the importance of institutional frameworks and adequate governance in any strategy for food security.
5 Strengthen global food security governance. The Committee on World Food Security has been reformed in the wake of the 2007-08 food crisis to strengthen co-operation and co-ordination between states and international agencies. CFS is now the only forum linking governments, international institutions and civil society in improving food security policies. The G20 should affirm its support for this important step towards better co-ordination of efforts at international level. It is no longer acceptable that policies on trade or international investment, for example, contradict rural development programmes in the field that are aimed at helping poor farmers.